This book is about communication. It's about now. It's about everything awesome pertaining to how blogs work and why. Read it now.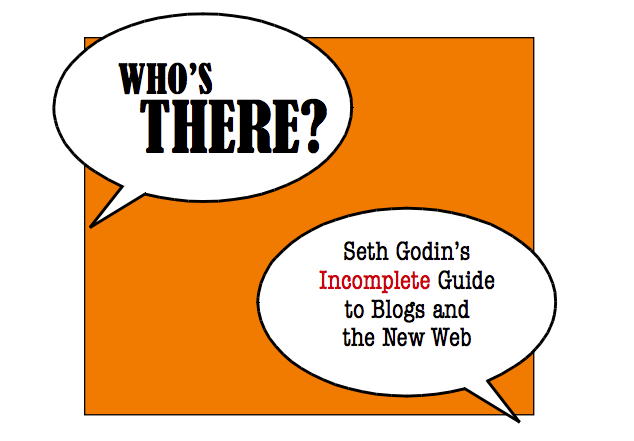 I've always been a fan of Seth Godin, at least over the past couple years. I have read him online a lot. But just recently I realized I haven't read any of his actual books nor have I really researched him much to see what all he has to offer for business and marketing.
As it turns out, he's incredible on most every level. I can't think of anyone else that has struck me between the eyes more so than he has over the past few weeks. Of course, I recently found Michael Hyatt, who is awesome as well, but Seth is in a different way. They focus on different but similar topics so if you're into marketing or business or life or leadership, check these guys out.
All that to say that I actually read my first eBook from Seth the other day. It's super short as most of his work is. Which means that combined reading time was roughly 30 minutes…probably less actually. But his points are so clever and so interesting you just can't help but keep reading. It's extremely eye-opening and when he says something, I do it. Well, that's not 100% true, but close.
So this book is about blogs. It's about communication. It's about your business and how to bring it into the future, also known as now. Since I know your time is valuable, I won't do a full review. I'll just tell you to read it and read it today. Happy learning!
What books from Seth Godin have you read? Do you have any suggestions? Any insight into his ideas, specifically this book? Let us know below!