Do you think you should be doing ALL the social media stuff?
Do you feel overwhelmed by so many ways to "market?"
Are you confused by what marketing even means?
You might be suffering from Justgetmynameoutthereitis.
Fortunately, there is a cure.
---
For the record, that's not a real disease…but it might as well be.
Too many startups like yourself struggle with a long list of reasons as to why you aren't making the progress you want.
The truth is, it's any number of reasons and every situation is different. But, "Just get me name out there" is the long, and wrong, way to go about doing it.
Fortunately, I've got a plan that will help you lay the groundwork for your success!
Can you guess what it's called?
That's right. Groundwork.
It's my 6 step process I give away for free when you subscribe to my email list. It's useful in its current state for sure. BUT, it's more useful if you let me work with you on a regular basis.
And that's where private coaching comes in.
So if you think:
It shouldn't be this hard to sell my great product or service
I shouldn't have to pay facebook to reach people
I should be making more progress than I am
I need more time in the day
I need to duplicate myself to get it all done
I'm not sure where to start
Social media is confusing
I don't understand "marketing"
My message is inconsistent
Any many other things…
I can help.
STEP 1
DOWNLOAD
my framework, Groundwork.
STEP 3
LAY the Groundwork for your success!
---
Why work with me?
There's a lot of reasons to work with someone and I could tell you credentials all day. But, until you experience a win for yourself, no amount of coercing is going to convince you.
So I'm going to leave you with this. It's not about working with me in particular.
It's about working with SOMEONE to get you the direction and help you need. It's about going out and trusting that someone else can see more about your business from the outside than you can from the inside.
And, ultimately, it's about how you feel.
Are you ready for progress? Are you ready to feel in control of your marketing?
Are you ready to stop the rat race and finally have clients coming to you?
If that's the case, what does it hurt to try something you've never done before?
I hope you'll shoot me a message with any questions.
I'll talk to you soon!
-Jared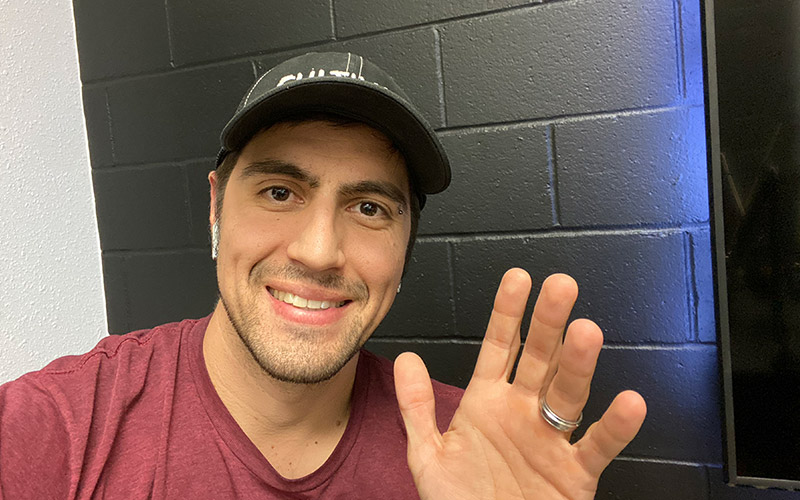 ---