The burden of thinking beyond today or tomorrow is often overbearing. It's something that is impressed upon me constantly. I say that because that's what God has willed upon me.
I have always thought of doing something awesome. Something that would would change the world. That would help me make a mark and contribute to this society I live in.
For me, the lack of contribution to moving forward is ridiculous. Too many never attempt to fulfill their God-given purpose and/or don't understand the impact they could have on this world. I am not one of those people. If you are, I don't condemn you for it, I just hope you will see the potential you have been freely given.
And I will not sit back and let my country fall apart around me. I refuse to see people becoming dependent on their surroundings such as the economy, government or a particular company. I refuse to back down to the pressures to conform.
But don't get mad just yet. I am not talking about some crazy revolution here or anything. I'm not talking about overthrowing government. I respect my country, the Oval Office, and the authorities that have been established by God. I believe that nothing is done apart from His knowledge and it's my duty to respect that.
I am just a forward thinker. And I have a desire in my soul that I have no choice but to pursue and live out.
Which is why I'm working on a series entitled THRIVE: Why are we doing? It will start Wednesday, December 12, and will be somewhere in the realm of a 5-10 week series about thriving in today's world.
Here are the main topics it will touch on as well as a mind-map that helps to explain it a little more in depth.
"WHY?" The core of why we are here. – To serve God, of course.

The New Economy

Social Media Revolution

Our True Calling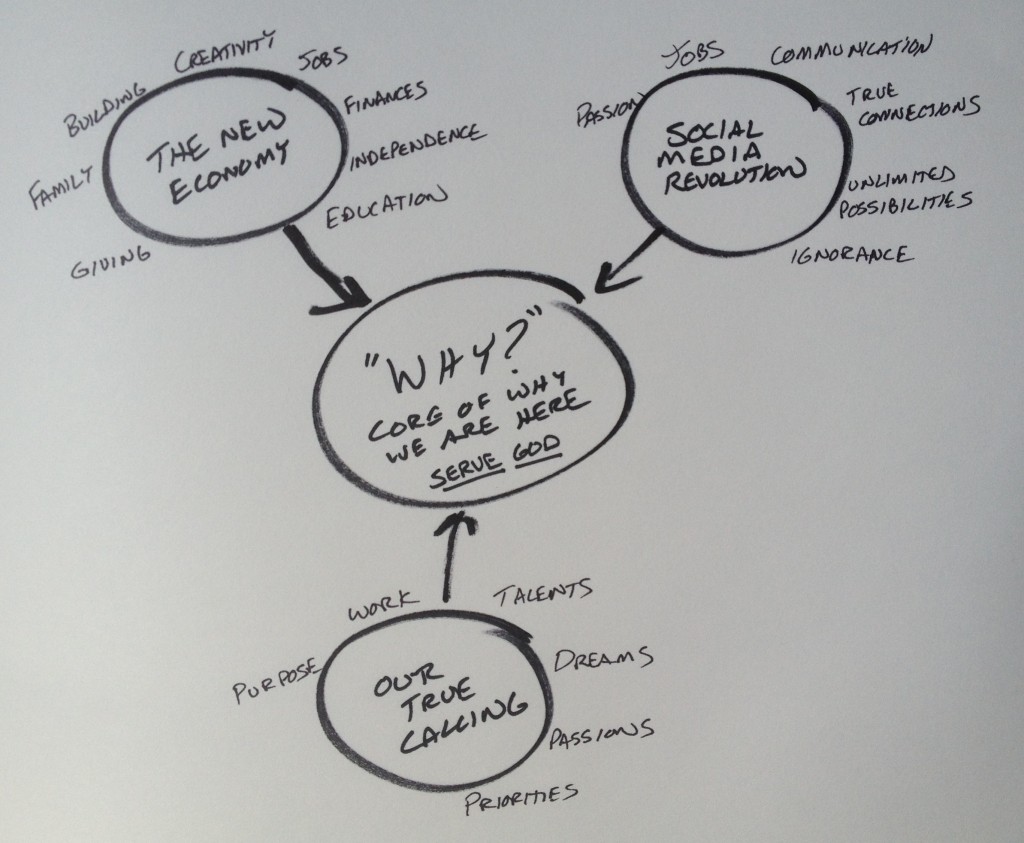 I encourage you to get involved in this series. I will be sending them out via email so please signup if you haven't yet to make sure you don't miss anything. They will be posted on my blog weekly, but my readers typically get a bit more information and you'll know as soon as it's live.
Please comment to let me know what you think. Would this be beneficial to you? Are you struggling to understand where we are at today? And what questions do you have regarding this? I'd like to answer them as we move through this series. Thanks for reading!
UPDATE: Did you like this? Start reading the series!