What is cultivate?
We help you solve problems for your customers to get you noticed and gain credibility with those you seek to serve.
In short, we help you market differently.
Beyond that, we are a network of credible local businesses that are your one stop shop to connect you to any resource you need.
Why we exist
Cultivate exists to glorify God. As founder of this resource group, it is my goal to provide trustworthy business resources that have a servant leadership mindset in all they do.
On a business level, we help startups put all the pieces in order to make an impact with those you seek to serve.
On a community level, we strive to build as many relationships as possible by sharing resources and helping others to grow their businesses. Our goal is connect the business community of Burleson in a way that has never been done.
On a personal level, we really just want to change the world. That's not too much to ask, is it?
Partners and Affiliates
Many services are not offered directly from Cultivate because we know we simply can't do it all. That is the purpose of building this network: to provide you with everything you need in a unique format. In order to continue to provide the resources and connections we do, we have arrangements for commissions from many of our affiliates. However, we assure you that your cost is the same or sometimes reduced because of the connections we provide.
At the bottom of each page, we will provide a form to contact the company. We ask that you use that form or at least tell the company you found them through Cultivate. Thanks so much for your help in building a better business community!
Our Partners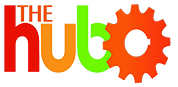 We have worked with…